The Union League Legacy Foundation
The Union League of Philadelphia, ranked the #1 City Club in the Country, had been operating three distinct charitable organizations: Youth Work, Scholarship, and Abraham Lincoln Foundations. These foundations, each with their own unique purpose, mission, and vision, were for too long operating separately from one another, causing confusion for new visitors and potential donors alike.
The decision was made to reorganize and refocus the Union League's entire charitable enterprise under one unified brand. It was at that point that AgileCat entered the picture to name and brand this one-of-a-kind foundation.

A Single, Unified Foundation
The Legacy Foundation is dedicated to the same tenets of freedom and free enterprise upon which the Union League was founded. Through historic preservation, education, and scholarship, the Legacy Foundation promotes these values and ideals, inspiring more educated, engaged, and responsible citizens.
A powerful symbol emerges when we weave in the diamond shape of the revered Union League crest that is found within the very roots of the Union League House. The four sides of the diamond symbolize four key pillars of the Union League Legacy Foundation: 1) Good Citizens; 2) the Collections; 3) the Scholarships; and 4) Union League members.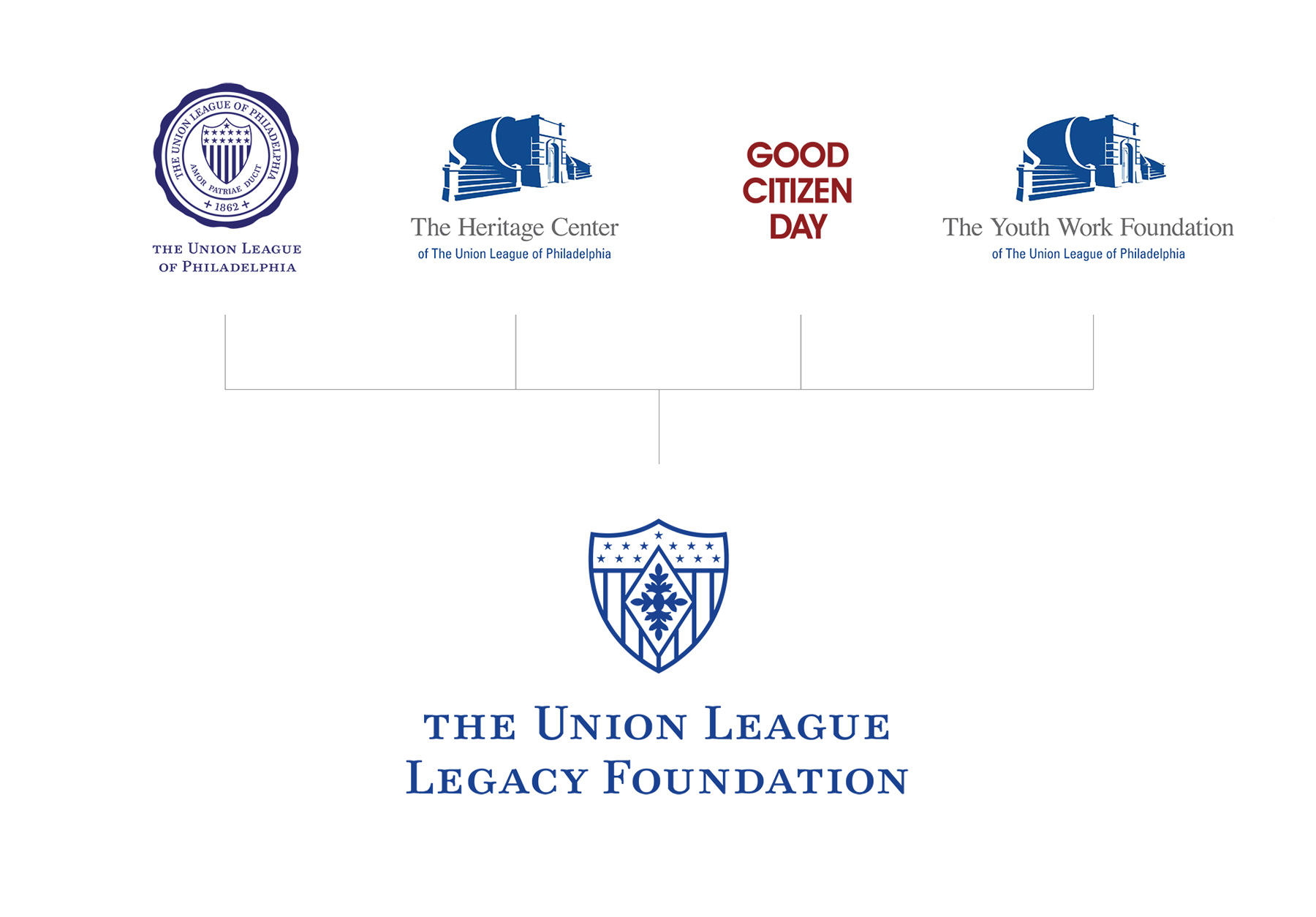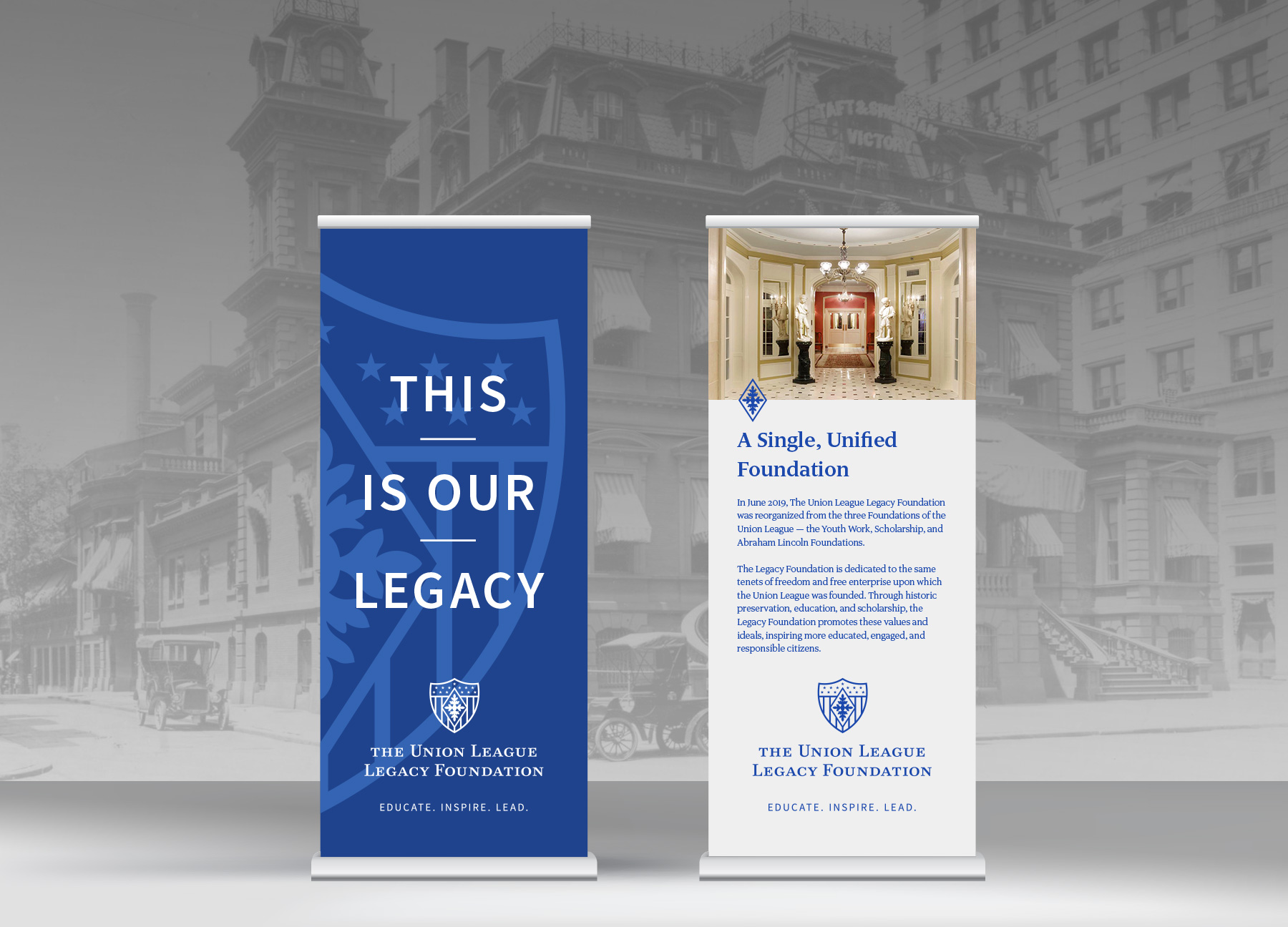 Bringing New Life to the Story of Civil Freedom
Because the Legacy Foundation is where the public meets the Union League, we arranged the ultimate introduction with a beautifully shot, evocative video in which members speak to the history of the League and how the foundation serves as a catalyst for the future leaders of tomorrow — and the future members of the Union League — to blaze a path forward.
A Legacy Built to Last
The Union League Legacy Foundation empowers Union League members to honor, embody, and champion the ideals that shape our democracy. We couldn't be more proud to shine a light that directs a path towards life, liberty, and the pursuit of happiness.
Prior to establishing the Legacy Foundation, member contributions had held stagnant at about 17%. Within the first year of operation, the Union League recorded a 32% contribution rate, including over $600,000 raised for the Employee Fund during the COVID-19 shutdown.