Viewpoint: One Year Into the Pandemic, Philadelphia Has Proven It Can't Be Stopped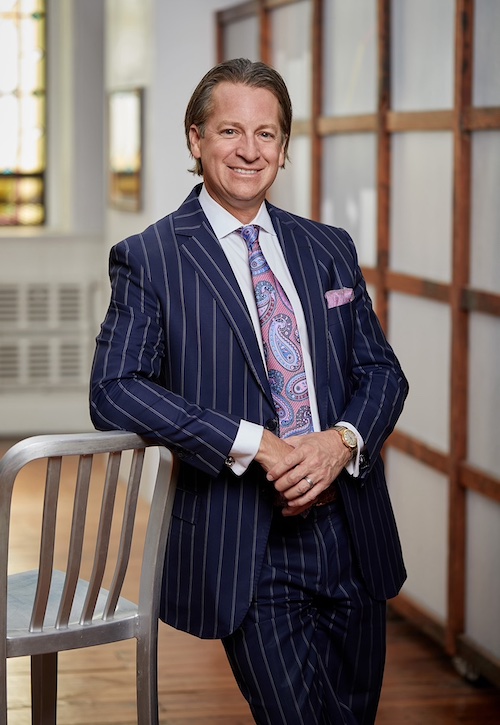 This article was featured in the online version of the Philadelphia Business Journal on March 18, 2021.
In these heady pandemic times, specifics help. I can't tell you how many times I've been in a group (six people or less, I swear!) sitting, someone talks about "getting it," and after some nervous looks, they clarify: "the shot."
"Moderna, Pfizer or J&J?" many will then query. It's like the vaccine is the new 'it' bag, just seemingly tougher to acquire if you're in good health. But we're all looking for some daylight as we reach the one-year Coronaversary. We all know where we were when the two-week lockdown was announced in March 2020. As someone who likes to stay perpetually in motion, ping-ponging from meetings to events, I was frantic. Two weeks? How am I going to do two days, even? The whirling dervish in me chewed on nails, pacing, my heart practically palpitating.
How 14 days has become one year is just one of many surprises during these strange times. But business has found its footing over the past number of months, like a prizefighter ducking and weaving headlines about capacities, the aforementioned vaccines, new Covid strains in Europe and more.
Though I'm operating mostly WFH, I've found myself drifting back to AgileCat's city office, with the hope that like the flick of a light switch, I'll show up one day and life will have returned in full illuminating glory. Of course, I can't sit in an empty and quiet office for long, but I'll take in some of the radical office renovations we've done over the pandemic and smile just for a second, picturing our team back where we belong. Then I'll go to a lunch meeting with friends and talk about life and business, but not before exchanging how incredible it is that this "thing" has lasted as long as it has.
Still as quiet as a Sunday morning in Philly any day of the week, but you see rays of hope. And more than rays of innovation. It's incredible to witness how inventive restaurants have become with outdoor dining. Ski lodge themes like what Rob Wasserman has created at Rouge, beautiful, heated structures buzzing in the streets, gnome-like, clear huts. And most everyone I see is enjoying himself or herself. Pandemic be damned, people need people. And how refreshing it feels to have a conversation with someone who isn't living in your laptop in a 2-inch by 4-inch box on Zoom.
It's like we are appreciating the little things more than pre-Covid. A simple cup of coffee, a chilled Manhattan, a fun conversation, a walk through the park. Looking in someone's eyes in real life, 3-D style. And the best part: They don't freeze up, as is so often the case when presenting. As an aside, what is it about virtual meetings that the more important they are, the bigger the chance technology goes sideways?
I've been fortunate to find time to meet up with business contacts and friends who I would see much more regularly pre-Covid. It's as if we all had been frozen in time for so many months. But much like the snow outside my home office disappears beneath the sunlight, our own thaw out from the pandemic is happening.
Yes, I know, dear reader, that I was the same scribe who advised last May that we were at the halfway mark of the lockdown. No crystal balls on my desk, but plenty of half-full glasses, apparently.
My prediction is that when spring comes around, warm weather will be like another kind of injection for humanity – not by a pharma company, but made by Mother Nature herself. The great outdoors will be ever inviting and the colors of warmer months will pop, dance and come to life. And I can really feel the momentum on the business front. Deals are being inked, projects are being commenced and people are finding new roles – or new jobs entirely – for themselves. It's called pivoting; perseverance, persistence, and we've all earned our own personal, invisible Teflon this past year.
No, it hasn't been easy at all, but here we are. And I have no doubt that the great return will be nothing short of a major slingshot effect for business – and for life. I swear it's bigger than hope: it's certainty. The sky has not fallen. We'll be back before you know it, and more grateful than ever before.
So instead of reflecting how hard the past year has been, look in the mirror and be proud of what you've accomplished in big and small ways alike. From just getting up in the morning and logging on, to homeschooling, to suffering through your 745th Zoom. Remembering your mask. Being patient. Maybe learning a new skill or returning to a long forgotten hobby. Exercising more. Reconnecting with an old friend. There are few better qualities than resilience and we have proven to be more than that. We've proven to be unstoppable, Philadelphia.
So Happy Coronaversary. Light the candle on that cake. We all have the same wish, but make it anyway.