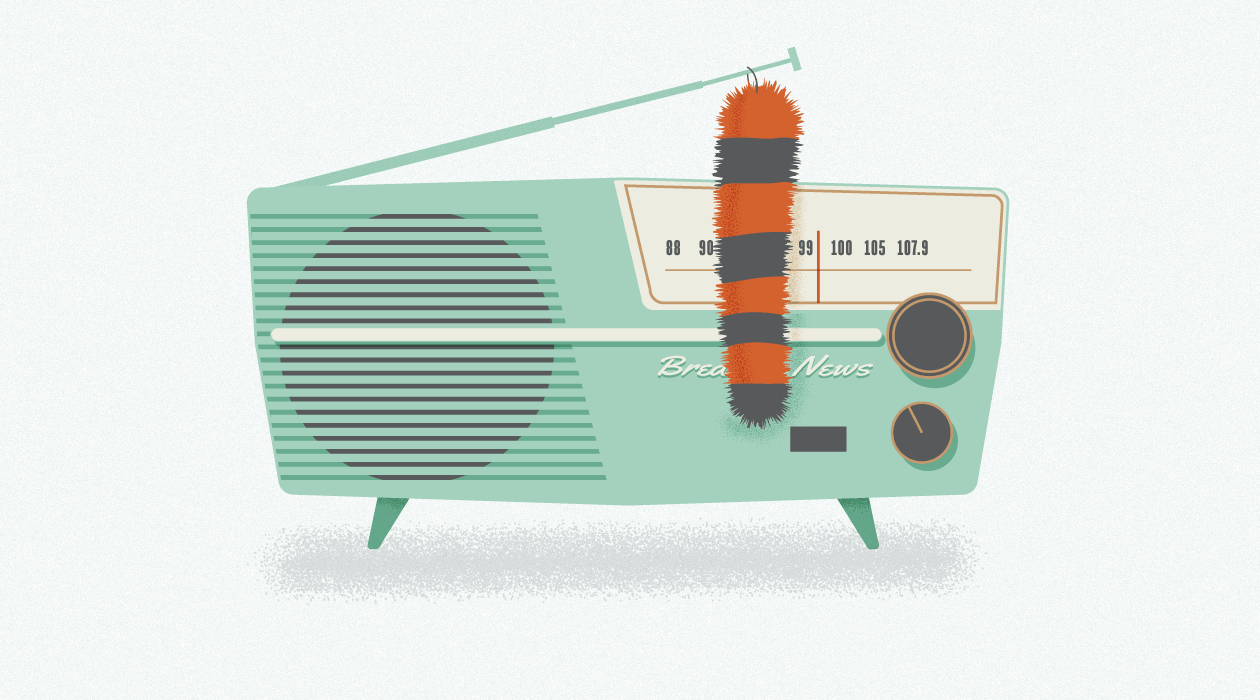 We could purr in your ear and tell you we're the best all day long. But don't take it from us. We make headlines in Forbes, USA Today, Adweek and on FOX. Our top cat, Founder and CEO Peter Madden is looked-to for insights industry-wide. Here are some recent stories to wet your whiskers.
PHILADELPHIA BUSINESS JOURNAL
Flyers' new Gritty mascot: Why it works
The Philadelphia Flyers have just unveiled their new mascot Gritty, and Peter Madden applauds this PR gold.
READ MORE
THE DRUM
Bring it on Bud Light: a promotional perfect storm awaits in Philadelphia
With the Super Bowl approaching, Peter Madden discusses Bud Light's promise to the city of Philadelphia if the Eagles take home the Lombardi trophy.
READ MORE
CBS PHILLY
Expert: Any Association With Royal Family Increases Brand's Bottom Line
AgileCat President and CEO Peter Madden gives his take on how the newest member of the Royal Family, Meghan Markle, will have a great impact on brands.
READ MORE
THE DRUM
'We challenge each other to think bigger': Independent Insights featuring AgileCat's Petter Madden
Peter Madden discusses how he started AgileCat and how he keeps his team motivated each day.
READ MORE
SPORTS RADIO WIP
Top 10 Super Bowl 51 Commercials
Catch Top Cat Peter Madden's interview on Sports Radio WIP as he discusses Super Bowl 51 commercials.
READ MORE
PHILADELPHIA BUSINESS JOURNAL
Wells Fargo is still facing fallout from fake accounts scandal. Why aren't other banks swooping in?
"I personally think brands are rewarded for being bold," Peter Madden said. "A smart marketer is not a risk averse." Read more about Wells Fargo and competitors from AgileCat CEO Peter Madden.
READ MORE
PHILADELPHIA BUSINESS JOURNAL
We tip our hat to the Most Admired CEOs of 2015
Peter Madden wins Most Admired CEO of the year.
READ MORE
PHILADELPHIA BUSINESS JOURNAL
DNC as a business opportunity: Keeping the momentum going
"We need to push the national media beyond Independence Mall, the Rocky steps and cheesesteaks. There are 30-plus cranes in the air, a booming restaurant and arts scene. It's a futuristic city. That's the Philadelphia we want to emphasize." — Peter Madden on Philadelphia's future in the Philadelphia Business Journal.
READ MORE
PHILADELPHIA BUSINESS JOURNAL
The magic of efficiency: It can transform your business
Top Cat and CEO Peter Madden and his creative cats are true to the #agile name. Read about our approach to efficiency and agility in the Philadelphia Business Journal.
READ MORE
ADWEEK
How Jimmy Fallon's Mangled Finger Became a Thumbs-Up for Qalo
"Fallon's accident created a social-media perfect storm, and Qalo's display ads were introduced perfectly within days of the news." – Peter Madden, AgileCat.
READ MORE
PHILLY 2 PHILLY
6 Steps to Streamline your Business's Workflow
"I don't know whoever said a meeting must be one or (yikes!) two hours, but it just isn't necessary. Here, a 30-minute meeting might be ten minutes too long." – Local entrepreneur, Peter Madden, rethinks meetings.
READ MORE
ADWEEK
The Myths & Mysteries of Apple's Apple
"It's simple, but it's very hard to get to simple. Simple is brilliant, and that can scare people." – Peter Madden on why Apple's famous logo works.
READ MORE
USA TODAY
Can Cruises Win Back Their Reputation?
Brand guru, Peter Madden, says the cruise industry has "suffered a tidal wave of negative publicity that many consumers have not forgotten."
READ MORE
QSR
Name Change Can Be a Game Change
"A restaurant should change its name when it's determined that the overall brand isn't resonating with the target customer," says Peter Madden, AgileCat
READ MORE
UPSTART BUSINESS JOURNAL
American Apparel Won't Miss Dov Charney
Read Madden's take on American Apparel's advertising missteps. Plus, why he thinks it's a good thing that CEO Dov Charney is gone.
READ MORE
USA TODAY
Starbucks ups college plan to 4 years
Peter Madden talks about the soul of the Starbucks brand. "Compared to the Race Together idea, which was as half-baked as it gets, this idea is a home run on several levels."
READ MORE
AD WEEK
Warren Buffett's Underwear Brand Comes Clean About Corporate Taxes
Peter Madden points out dangers for the brand. "This kind of statement may damage the brand voice to a degree, inviting a negative perception that might otherwise never would have existed."
READ MORE