Five Key Ingredients at the Heart of Winning Brands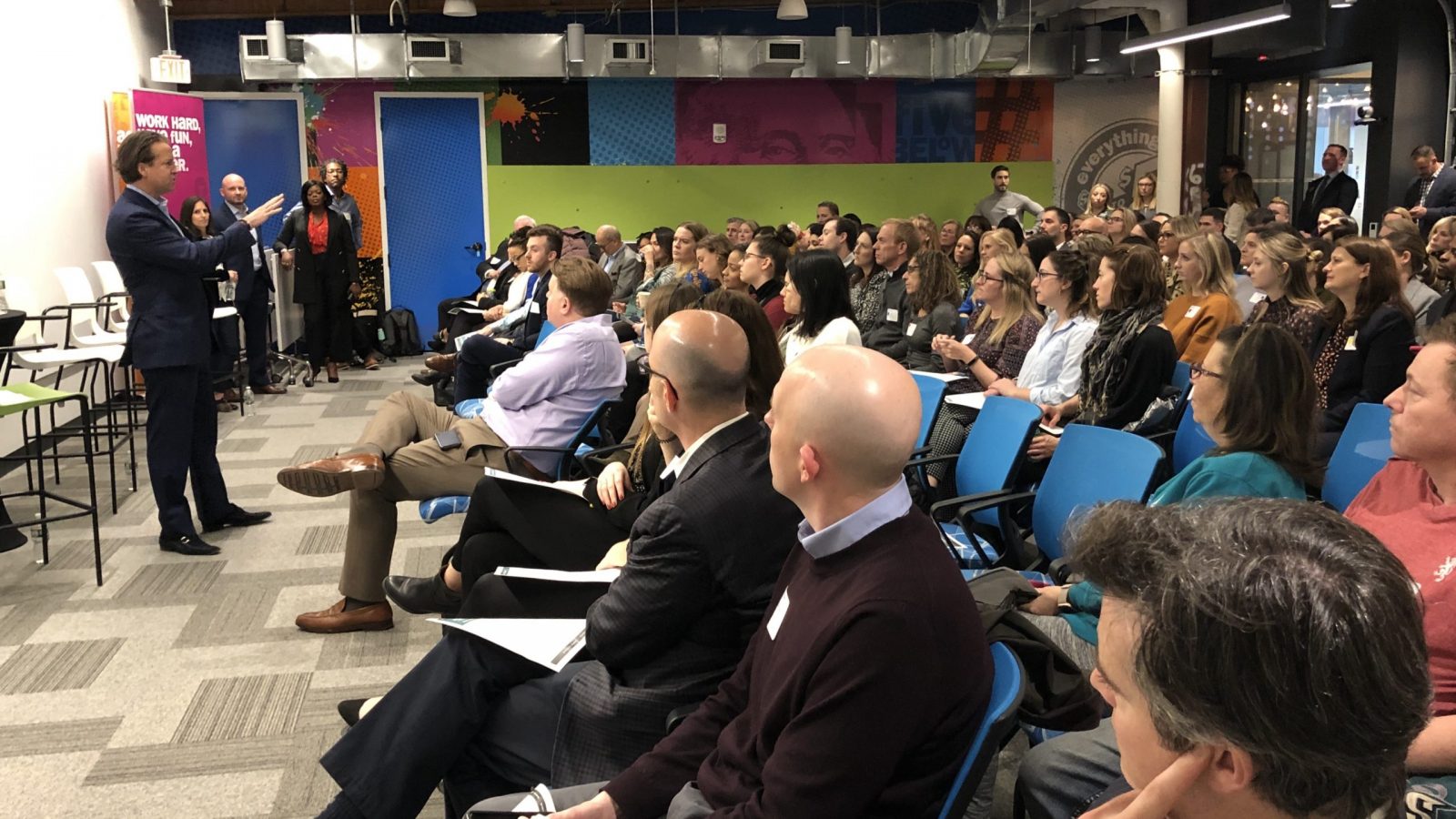 Taking a moment to reflect after The Chamber of Commerce of Greater Philadelphia's most recent branding and marketing panel discussion, "Creating A Brand That Wins: A Marketing Roundtable," there was so much enlightening insight shared from our four distinguished panelists, all offering a unique perspective into how to create captivating brand stories that not only win but last. It's in this same vein that I humbly share with you what I consider to be the five key ingredients at the heart of winning brands.
1. Winning Brands Take Risks
There's simply too much sameness in this world with regards to branding and advertising. How many times can a healthcare organization advertise doctors in white coats or a real estate agent in a glossy photo next to a website name? How about a casino advertising the opportunity to win a car or trip? None of it resonates. Think like GEICO or Aflac. Before the now infamous gecko or duck, the insurance industry didn't allow itself to have fun. All people want to be "edutained" — educated and entertained. Take the risk and reap the reward! When I started AgileCat 19 years ago, the name was a little weird for some people; the thing is though, it attracted the right kind of attention. And years later, "Agile" is a word that many companies want to own but we were first.
2. Winning Brands Are About Soul Over Sell
People are flooded with brands and advertising, most of which are simply self-promoting. Would-be consumers want you to "get" them, and they don't want to be sold. Once you "get" them, they'll allow you to connect with them. They won't buy from you until this happens. In other words, authenticity rules.
3. Winning Brands Establish a New Category
Whether your company sells insurance, practices law, sells clothes, or makes toys, you need to go deeper and establish how and why your company does what it does. Whether you're a one-person show or have hundreds of employees, your uniqueness is your gold. Getting to what makes your business unique is a heavy lift, but lift you must. It's what makes you interesting and different and it's what attracts the right kinds of customers or clients.
4. Culture Rules
Nothing will ever replace the energy of being with a team and the results that come from teamwork; it really is one of the greatest expressions of a brand. Look at Five Below. They made a huge branding investment in their Global Headquarters, and it speaks to their brand, energizes the culture, and makes their "Wow Crews" excited about coming to work — even on Mondays. It transformed their culture overnight.
5. You
I never liked the term "personal branding." It is your individuality, your authenticity, and most importantly, being present with whomever you are speaking with that makes the biggest impression.
If you're looking for an example that ties in all of the above, look no further than AgileCat's own Brandterior® Design — which you might be able to guess is a branding and interior design hybrid. Our first project was the Five Below HQ. We took a big risk in establishing this discipline but it paid off in a big way. For me, Brandterior is just another way of adding value and maintaining authenticity. It establishes a new category — literally and figuratively. The most fun thing is that it's me who is out there like I'm 29 again, talking to everyone about this. It is my newest passion in a never-ending quest to create winning brands — and there's nothing that will stifle that passion.
— Peter Madden, President & CEO, AgileCat