The Brand That Brings U2 to Life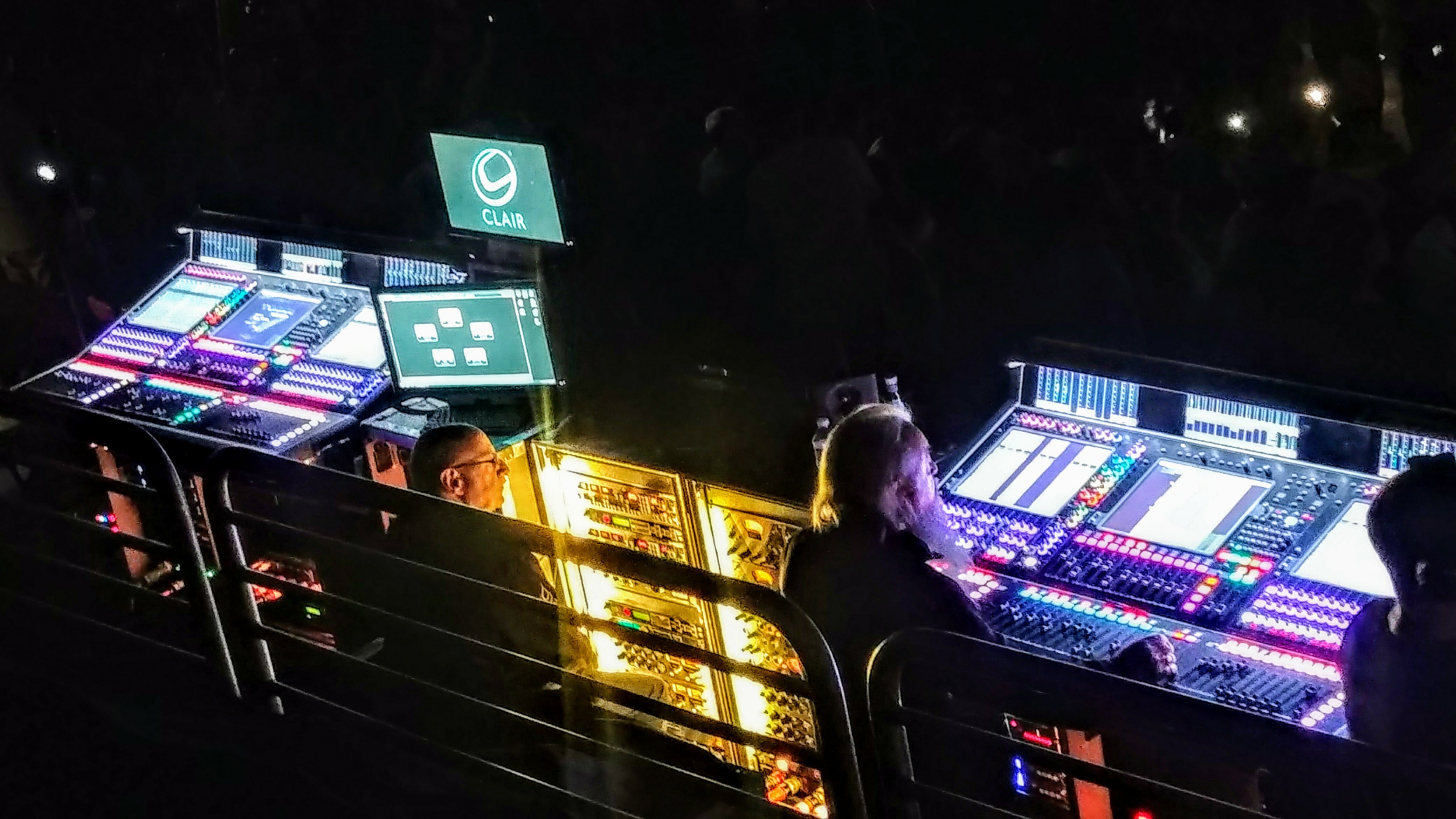 When I'm going about my day, from the car to walking through the city, it always gives me a big jolt of energy to see one of our brands live and in-person. So much work goes into the building of any brand – more than most would realize – that seeing the "baby," whether in its infancy or teen years, is always a big reason to smile.
Recently, I went to the U2 concert in Philadelphia and as fate would have it, was only several rows behind an enormous sound board, with multiple engineers behind it. The screens were lit up with CLAIR – the brand AgileCat created years ago, a mark that always had a lot of bravado and confidence to it. Clair Global is a worldwide leader in sound-reinforcement (fancy word for speakers and audio technology) and handles logistics for tours such as the aforementioned lads from Ireland.
My eyes darted around to the gear and jackets worn by many on the crew, all proudly displaying our CLAIR mark. Oh, man did I have to glue myself to the seat to keep from running down to one of the guys at the controls and letting them know "that was us!" As you can imagine, the intensity of the crew on a tour of that magnitude said one thing: "100% focused on work." So, I wisely minded my damn business.
And as the lights dropped before the concert started, I just looked at the mark, truly the symbol for the "show behind the show," that triumphantly lived among the people who were making the magic happen for one of the biggest bands on the planet. I thought of my many trips to Clair HQ in Lititz, Pennsylvania to hang with amazing inventors, innovators, and leaders, who do the impossible night after night for bands whose names you would certainly recognize. I thought of the time I hung out all day with The Police, so we could get some killer photography of the speaker and stage setup. I thought of the humility of the Clair family who practically shun any PR related to their company and would rather just focus on the many tasks at hand.
And I thought how lucky I am to be a part of the Cat. Or in this case, the show behind the show behind the show, though it feels like front and center to me.
With Agility,
Pete