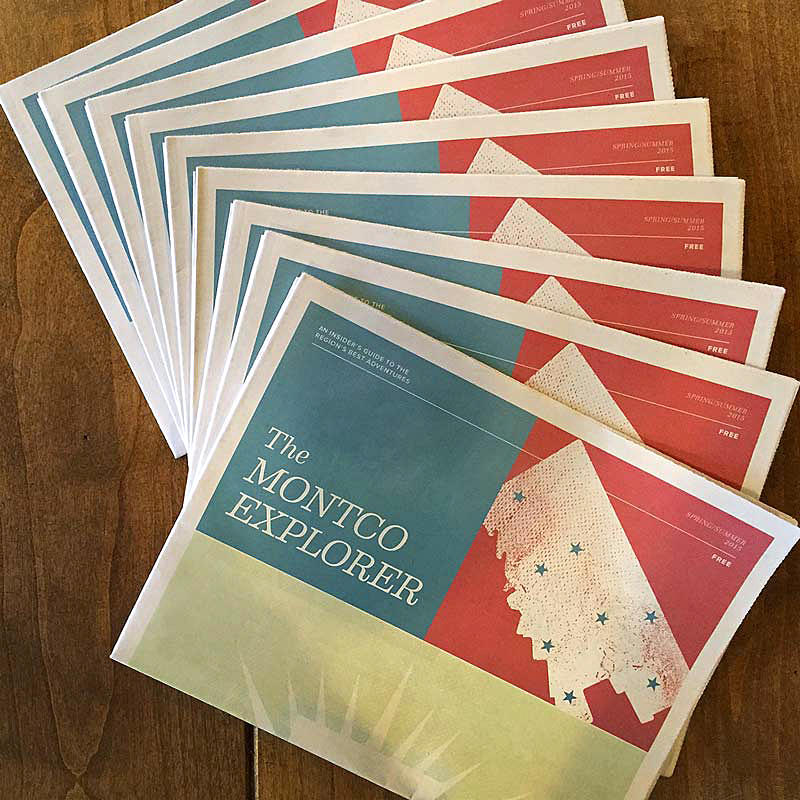 In an increasingly digital world, and given the tons of digital assets we create every day, it's nice to do a little something special for a client—something that you don't need a screen or mouse to interact with or read.
Such is the case with the Montco Explorer, a newspaper we created for the Valley Forge Tourism & Convention Board. For this, the VFTCB's first-ever news piece, AgileCat brings the county and its many adventures to hundreds of coffee shops, doctors offices, bars and restaurants throughout Philadelphia.
It shows the power of good creative, illustrations, graphics and copy in the newsprint form, originally birthed blocks from our Headquarters—courtesy of the Godfather of Invention—Ben Franklin. As this multi-layered news piece flies off the shelves and Center City residents make plans to "go West," The Montco Explorer embraces the adventurous season that is Summer. It has a little something for everyone, from families to couples. Happy reading – and even happier exploring.