Catnipped! With Peter Madden — Episode 6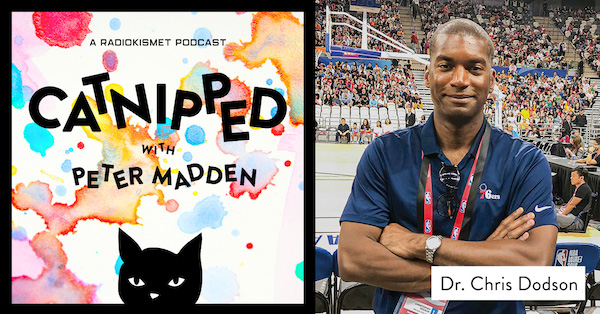 Welcome to CATNIPPED!, the latest brainchild and podcast from Top Cat Peter Madden. Catnipped! features some of the most influential, charismatic, and intriguing businesspeople, media personalities, celebrities, artists, and musicians from around the world.
This time Peter sits down with Dr. Christopher Dodson, board certified Sports Medicine surgeon, Head Team Physician for the Philadelphia 76ers, and Head Orthopaedic Surgeon for the Philadelphia Eagles! Join Peter and Dr. Dodson as they discuss his first time in the operating room, the role that empathy and emotion play in medicine, and what it's like to treat many of the biggest sports stars on the planet.
Get it wherever you get your podcasts or listen here.