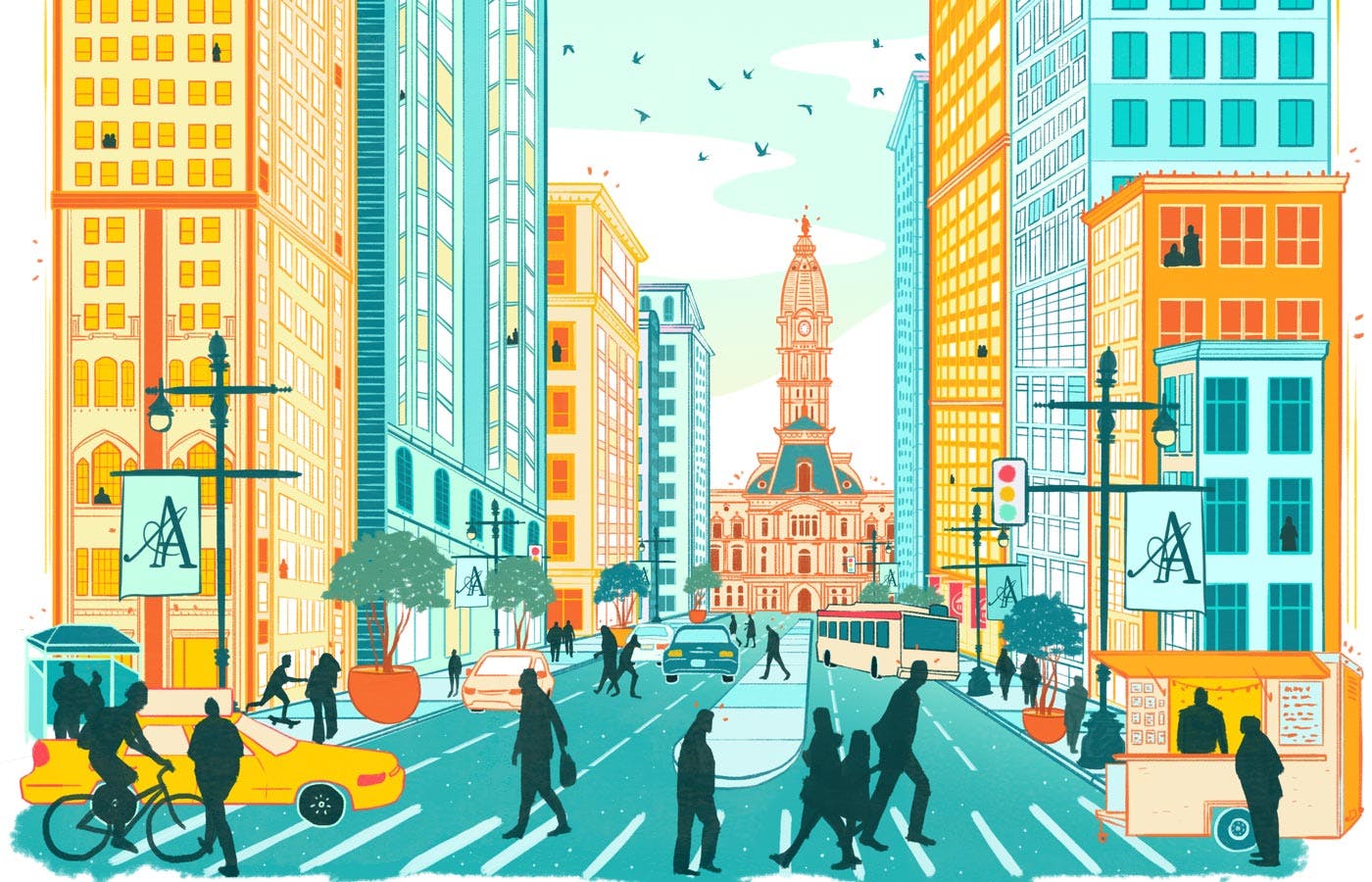 The city of Philadelphia has been riding high on sports.
"Trust the Process" has become a household phrase thanks to the Sixers.
The Phillies and Flyers have (slowly) been inching their way back into the spotlight, or at least the conversation.
And all the while, the Eagles have spent the past two years putting just the right pieces into place to make a huge statement.
So far so good… until December 10, 2017, that was.
Quarterback Carson Wentz went down with a torn ACL and all of Philadelphia broke into chaos. The Eagles' savior – scratch that – Philadelphia's savior, was out for the season and all hopes of an Eagles playoff run, Super Bowl win, parade down Broad Street, were completely lost.
At least that's what the majority of Philadelphians were saying.
One of the biggest challenges for the playoff-bound Eagles was convincing the Philadelphia fans that they had nothing to worry about. That's a tall task in the city of Philadelphia. A task that now falls on the shoulders of the Eagles' digital media team.
Social media is key right now. With millions of followers across Facebook, Twitter, and Instagram, effecting the masses is a very realistic goal. But where do you start?
First, you have to get their attention.
Do you make a list of all the good things the Eagles have done? Make a pretty looking graphic and throw it out to all of their channels hoping someone would bite? Maybe. But it probably wouldn't be the most effective option.
Show them something they haven't seen before. Let them inside, show them the meetings, the hard work, and preparation that goes into playing on Sundays.
Take the recent "mic'd up" video of San Francisco 49ers quarterback Jimmy Garoppolo for example. People liked Garoppolo but they really didn't know much about him at the time. The recent mic'd up video has changed everyone's perception of Garoppolo, by showing how intelligent and skilled he is not just on the field, but off the field as well. It's all about changing the conversation.
Once you've stated the facts, you work on building trust. Reassure the fans that their chance at a Super Bowl victory is still very possible, even with a backup quarterback.
Market Foles and the Eagles, or any client for that matter, in a creative way that makes an emotional connection with the fans. Draw on the good and build from there. Don't just make a list of their accomplishments. Take those accomplishments and tell the story of Philadelphia. Scrappy fighters who get knocked down nine times and get back up ten.
You take away Jason Peters? We have a solution for that. Take away Darren Sproles? Good try, we've got running back covered. You try to take away our leader, Carson Wentz? Nice one, but we're coming at you harder this time and going straight to the top.
If you tell the story correctly, others will catch on. Your likes and shares will go up, news outlets will be discussing your content, and all of a sudden some of those doubters in your comments section will flip.
Get their attention, present real facts, and build trust. That is the basis for an impactful social media strategy.
The Philadelphia Eagles media team has a big story to tell, and now it all centers around Foles. Changing the perception of a client is never easy, but when creative minds get to work you never know what beauty can come of it. Let's see what the Eagles do.
Go Birds!
– Jenn Pirri, Digital Media Manager