Catnipped! With Peter Madden — Episode 4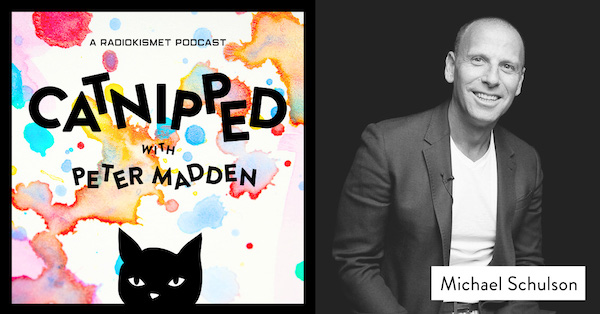 Welcome to CATNIPPED!, the latest brainchild and podcast from Top Cat Peter Madden. Catnipped! features some of the most influential, charismatic, and intriguing businesspeople, media personalities, celebrities, artists, and musicians from around the world.
Next up, Peter Madden sits down with Michael Schulson, chef and restaurateur behind the Schulson Collective of restaurants, whose imagination and ingenuity have made him one of Philadelphia's most successful hospitality professionals. Join Peter and Michael for a few tequilas while they discuss what it takes to curate such incredible restaurant experiences, the strangest request he ever got from a customer, how the industry is pivoting in the face of COVID, and how to win with kindness.
Get it wherever you get your podcasts or listen here.