Green Lane
Brand Strategy | Brand Identity | Advertising Campaign | Digital Marketing | Print Collateral | Video & Photography | Web
Originally branded as Orto Direct, the produce delivery start-up aimed to cut-out the middle man by delivering fresh fruit & veggies direct to the customer. After an in-depth Discovery session, AgileCat created the name Green Lane to represent everything that embodies within the brand: nature, health, sustainability, and motion. The "Lane" in this instance was meant to be both literal and figurative — the path through which their customers' food is delivered with care and consideration. We then built the brand from the ground up, injecting life and unforgettable energy to quickly establish its position as the go-to produce delivery brand in a crowded market.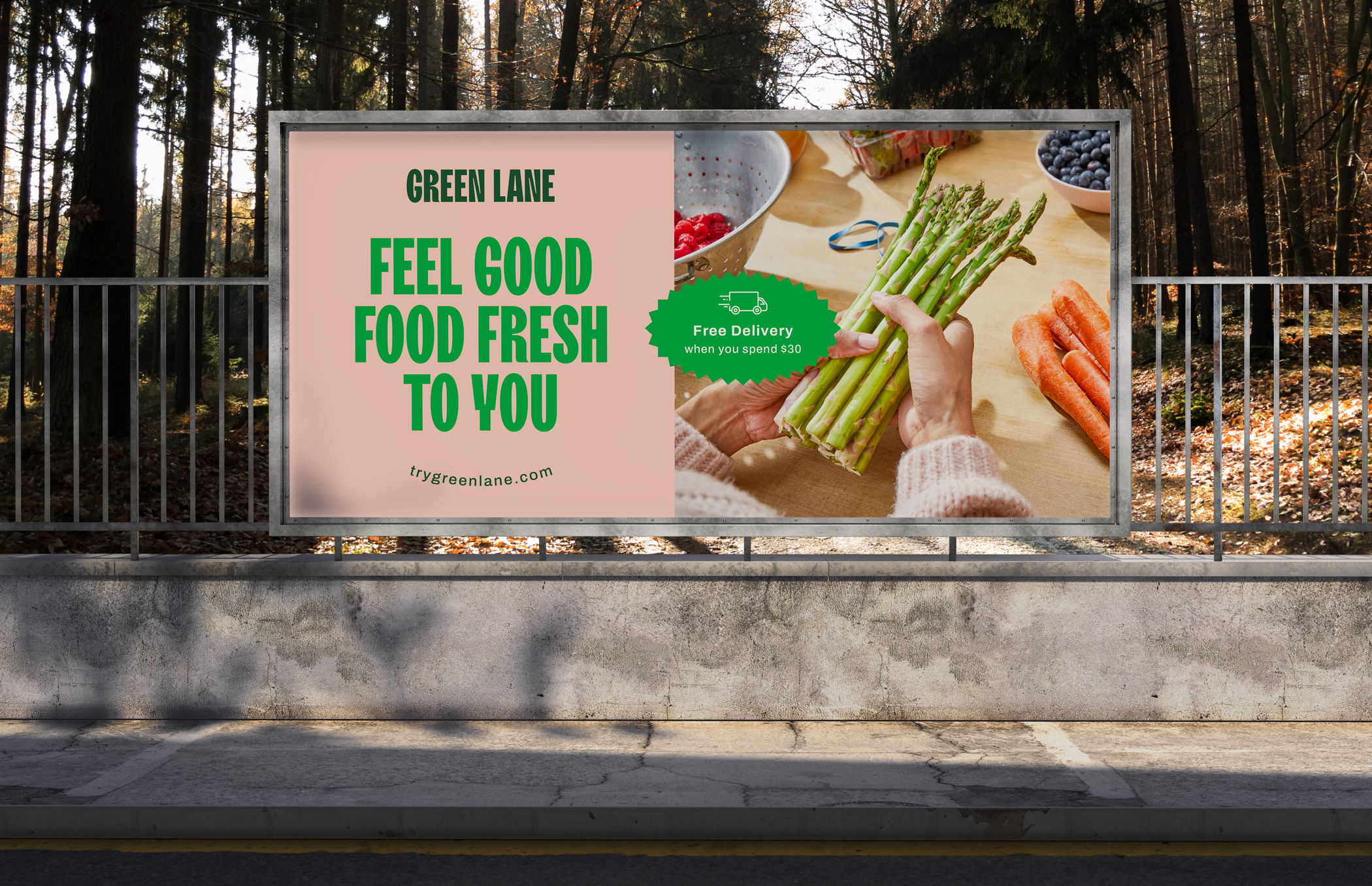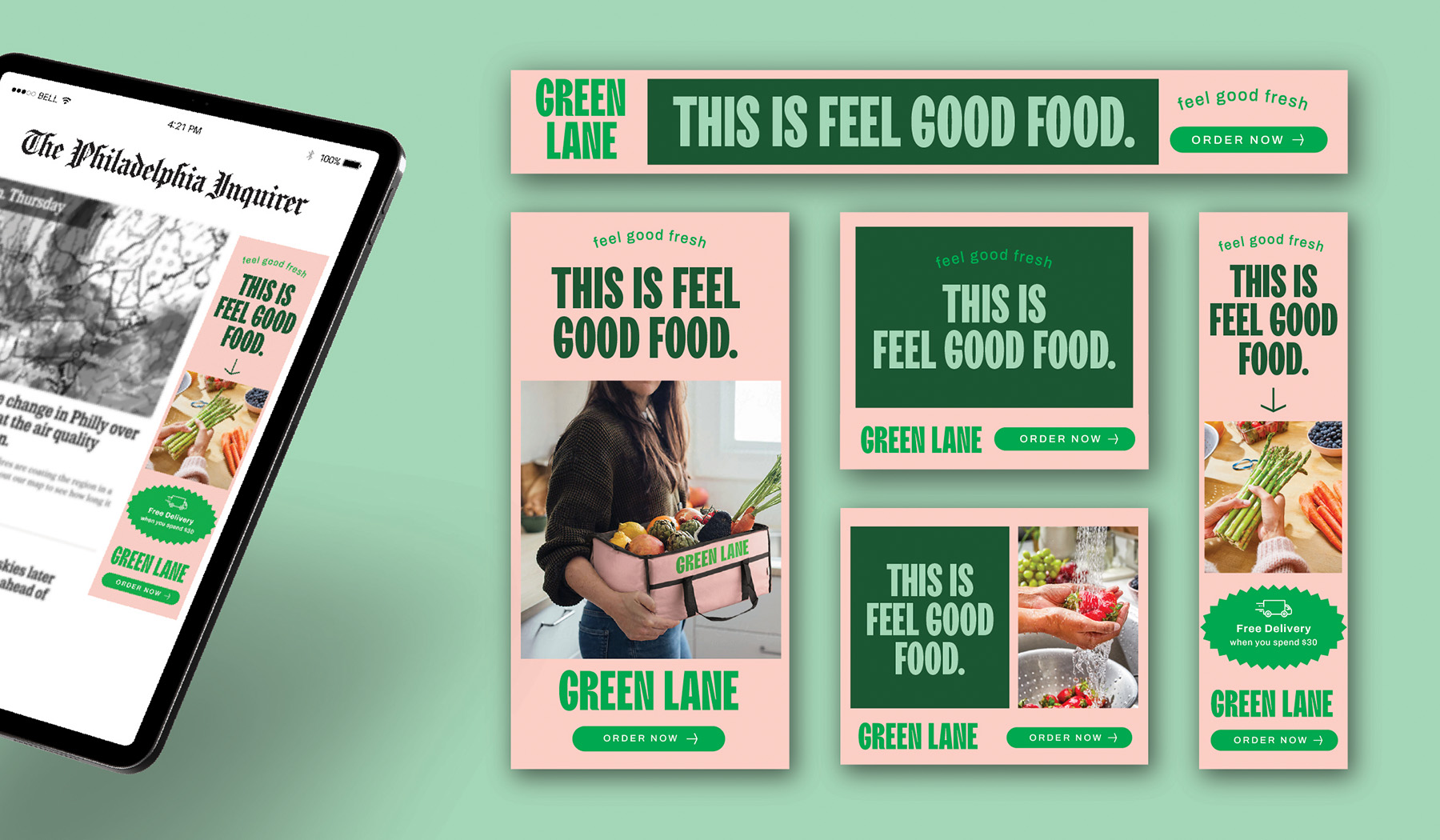 Redefining Feel Good Food
Core to the Green Lane brand is how they are redefining what "Feel Good Food" is: It's fresh. It's bright. It makes you want to get up and go. The ad campaign was our opportunity to lay claim to the fact that Green Lane delivers the freshest, highest-quality fruits & veggies possible. Through custom photography, video, digital advertising, print, and OOH, we were able to speak to the quality of Green Lane's produce and showcase the relentlessly positive personality of the brand.