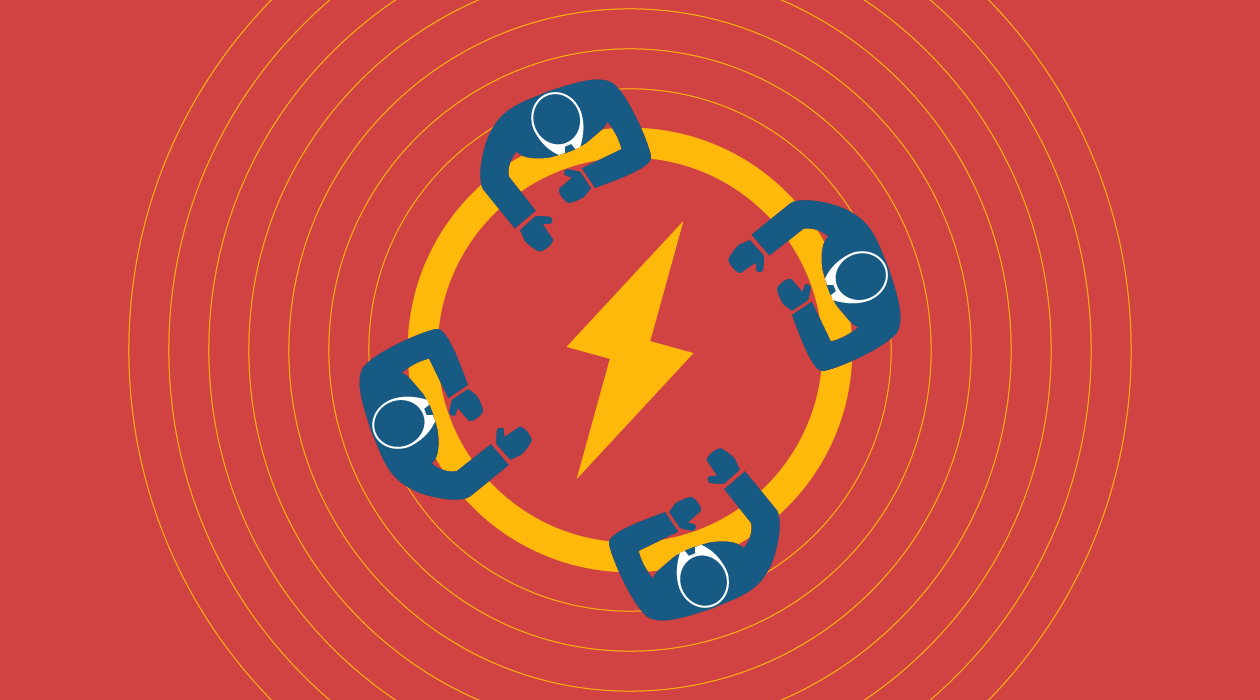 The digital age. Ah, the speed! The efficiency! The power! And the effectiveness can be incredible, as we have experienced in the work we do for our clients on a daily basis across a number of digital platforms.
But when it comes down to client interaction, there is nothing like getting around a table and stirring up new ideas. Hell, it's fun even.
As background, we are in the middle of a re-branding of arguably one of the greatest shopping districts in the country – the King of Prussia business district. King of Prussia lives at the intersection of prosperity and opportunity. It's one of the Mid-Atlantic Region's greatest environments to do business, thanks to low taxes, an unbeatable location, and a wave of growth that is throttling the regional economy into a future of prosperity — in addition to owning the soon-to-be largest shopping mall in America.
As part of the re-brand, we've been at work on the perfect tagline for the KOP-BID. No small feat given we want to boost the brand through a phrase that is as succinct as it is powerful. You also don't want to pigeonhole the brand by leaning too heavily on the shopping position. At this stage, the messaging is really "singing" and we want to leverage all of that power in the development of a tag that will stick with the varying audiences who will be interacting with it.
The AgileCat team presented a series of taglines over the course of two sessions, and where there were a couple that KOP liked, we still hadn't created one that made them fall in love (which of course is always the goal). The issue we collectively decided was that AgileCat was going back to our HQ to generate tagline ideas while the KOP-BID folks would do the same. Separate. Apart.
Thus, we decided to build together. So we met for a fun lunch right near their office where we could have a private room, roll up our sleeves, and in between good, bad, and ugly ideas, come to a solution that we all could applaud.
In less than an hour at a gregarious get-together, we came to a fantastic result that left us all smiling. Don't worry, though I'm not revealing it in this post, soon enough the world will be introduced to the new King of Prussia – positioning, logo, web, ads, and yes – a stellar tag. The important lesson for me was the power of being truly with a client, no lines, no walls. Where we reached our goal of creating an unforgettable tagline, we also enjoyed getting to know one another a little better, had a lot of laughs, and bonded even more closely as one team.
I think our work for King of Prussia will improve as a result. So the next time you hit a creative or strategic roadblock whether with your internal team, regardless of industry, or in a client/agency relationship, make a reservation for the whole group and roll up your sleeves. You'll be glad you did.
– P. Madden, Top Cat