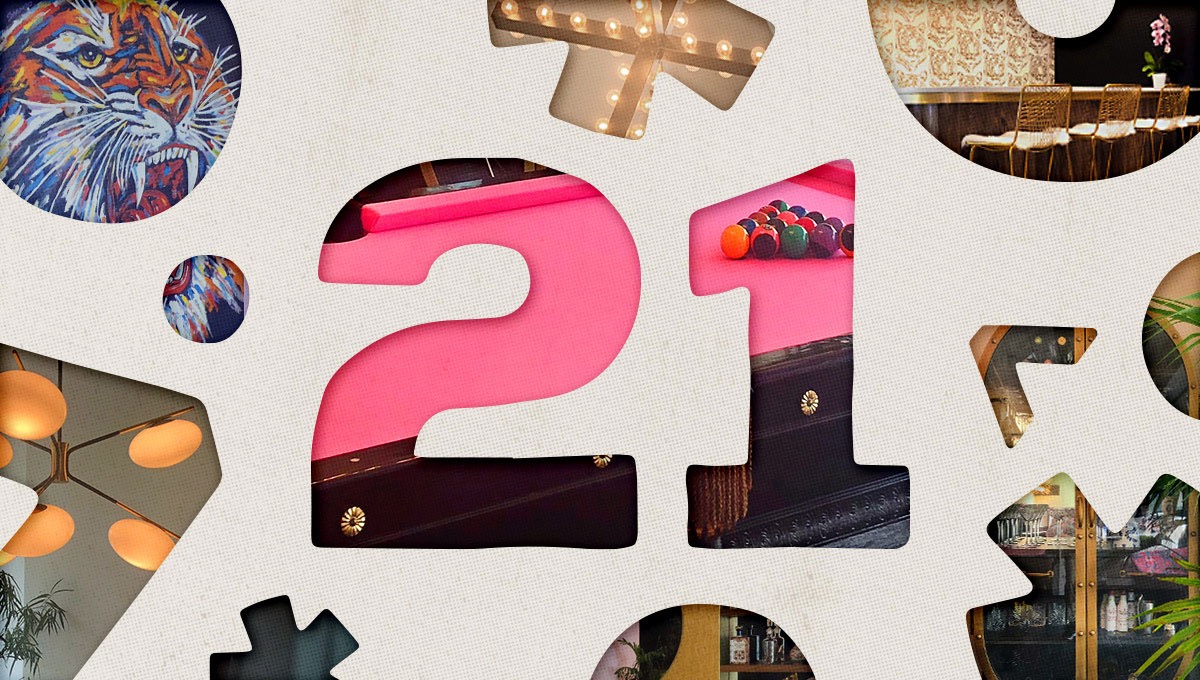 AgileCat has never been known for being remotely conventional or typical, from our process to our people to our creative. So it would be very unlikely for us to celebrate an anniversary like a 20th. Naturally, Covid ensured that an event in 2020 would have to be a "zoom party." And if you want to test my gag reflex, say the words "zoom party" out loud to me!
So we held a 21st Anniversary party. And it only took two-and-a-half years to plan.
Let me back up. Back to coming down to our formerly beautiful HQ in Philadelphia at the height of Covid. Just to have a look around at the space since we had begun construction – halted naturally by PA's Governor whose name I don't speak nor put in ink. Dust was all over, a lonely table saw sat in the middle. Wires all over. And an eerie quietness hung in the space. Just me and the buzzing of lights, looking at the chairs of colleagues whose presence I missed so much. I wondered how many months – or years – it would be before we were together again and not locked in 2 inch boxes on the aforementioned zoom.
New beginnings can be ugly – and hard. This was both and more. I think my 'day visit' to the office became a 20-minute stay before I had to get out of there. It was like seeing your best friend on an operating table midway through surgery and the doctors had taken a permanent vacation. I was simply too sad to even cry.
I never gave up but it was the first time in my life I started to feel myself give in. A world of confusion that we were all living through. When was another shoe going to drop?
But when you are surrounded by such talented people with so much heart, it was no surprise that they did everything to pick me up.
"Pete, come in and see the new lights that went up, they're amazing!"
"Top Cat, you have to see the new conference table chairs, we're meeting to put them together!"
"PM Dawn, wait until you see the fireplaces that went in!" (Yes I have more than a few nicknames).
Thus, the new beginning went from ugly to something beyond my wildest dreams. And as it came together in such an amazing and special way, we planned a party during this rebirth. And I think I speak for all the Cats when I say it was much about celebrating us as it was about celebrating all of the partners, clients, friends, and family that have supported us and inspired us to keep being us. It was mostly about celebrating each other and the ability to be together and celebrate again, mask free and being able to be a foot – not six – from each other.
Everyone marveled at the many eye-catching elements in our space that essentially had been transformed into a Modern Mad-Men-esque lounge. I joke that I now work out of a boutique hotel lounge somewhere in Londontown. From a black-lacquered pool table with a hot pink felt to those handsome fireplaces to so much beautiful greenery (thank you Hoffman Design!) it's like a mini rainforest. And with a name like AgileCat, naturally there are tons of fancatstic (see what I did there!) assets, from pillows with winged tigers to refurbished chairs celebrating our fine felines.
And for me, the central piece is a beautiful framed photograph of the far-too-soon-passed drummer Taylor Hawkins. It's an original, taken by the infamous Danny Clinch of Transparent Clinch Gallery and hand delivered to us by his assistant, Tina Kerkes. He looks simply majestic, caught in a moment in time, and speaks so much to the power of being in the present – in the eye of a hurricane. His long blonde hair is a swirling storm and you can just feel he is attacking the drums as only he could. I look at this photo every day as a strong reminder to be present, to be myself, and be ready to pounce.
A mentor told me many years ago that to "never play not to lose, always play to win." And in giving so much of ourselves to make our space – and this party – all it could be is our team saying that we are here, in this city, in this space, playing to win every day.
Special thanks to the beautiful souls at AgileCat and my amazingly talented friend Shannon Duzy of Duzy design who together created a space that is far beyond my wildest dreams when I was working out of my rowhome in 2001 that I couldn't put in words.
Though this little piece is me trying to get to how beautiful it feels to believe in yourself — and be believed in even more. Here's to another 21 years of dreaming, pouncing, and believing.
— Peter Madden, CEO & Chief Creative Officer