Catnipped! With Peter Madden — Episode 3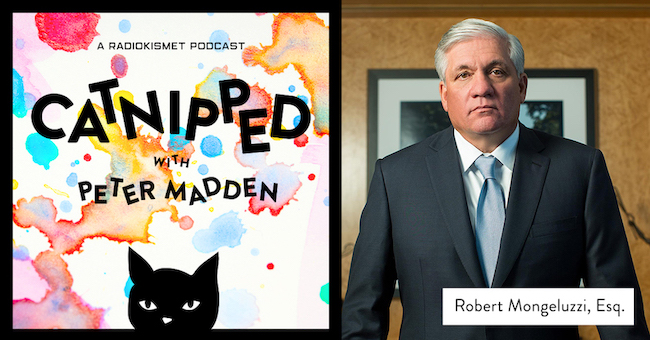 Welcome to CATNIPPED!, the latest brainchild and podcast from Top Cat Peter Madden. Catnipped! features some of the most influential, charismatic, and intriguing businesspeople, media personalities, celebrities, artists, and musicians from around the world.
Next up, Peter Madden sits down with Robert Mongeluzzi, Esq, universally regarded as the best personal injurty attorney in the US. Join Peter and "Mongo" as they uncork a bottle of Pappy Van Winkle 20 year (yikes!) and discuss life in and out of the courtroom. From how blasting the Stones the night before a trial gets him truly ready for "showtime," to his passion for coaching top female lacrosse players, to his obsession with Springsteen, pinball, watches, cars, and so much more, it is a truly thought-provoking conversation.
Get it wherever you get your podcasts or listen here.