What the Future of Healthcare Looks Like
MedModular, an EIR Healthcare product, enhances the quality of life and living through hospital rooms that are on the forefront of technological and design innovations.
So what does that mean?
MedModular is the world's first "smart hospital room in a box" and offers a vastly improved experience from the traditional hospital room — for hospitals, patients and caregivers alike. MedModular rooms are designed according to the client's needs, fabricated by the factory, shipped to the client's site, assembled into a site-built superstructure and finally integrated into the building's infrastructure. Hospitals are reimagined as a plug-and-play platform in which patient rooms adapt more nimbly to current conditions, benefiting all in the construction of a healthcare facility.
While EIR Healthcare is redefining modular for the future, AgileCat was tasked with redefining the branding and positioning of this wildly innovative company. We started by designing a wildly innovative website.
MedModular rooms are all about transitions: customizing and configuring aspects of the hospital room to suit each patient's unique needs. AgileCat reflects those modular experiences in many ways, from the dynamic MedModular logo on the homepage to the many expanding and collapsing text boxes throughout the website.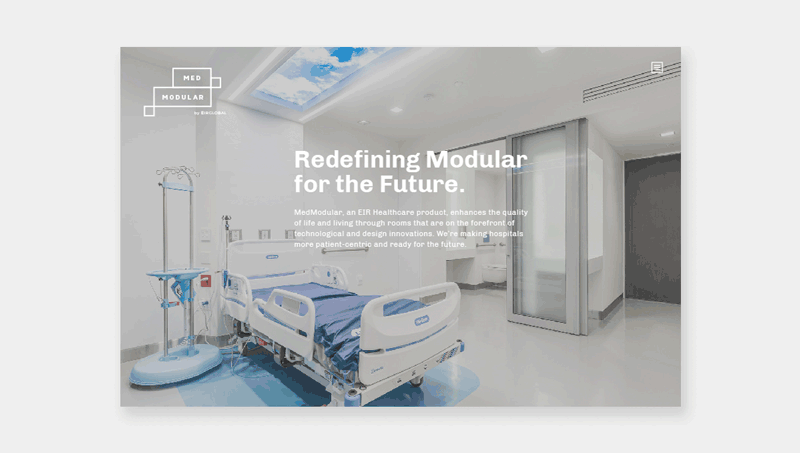 MedModular is only the beginning for EIR Healthcare, and AgileCat wanted to give users the option to learn more about the parent company without having to leave the website. The navigation allows users to switch back and forth from MedModular to EIR Healthcare effortlessly, highlighted by a simple transition in theme from white to black. Those simple, effortless transitions are meant to represent MedModular's evidence-based design practices and global process standards that drive efficiency and transparency across the entire healthcare delivery spectrum.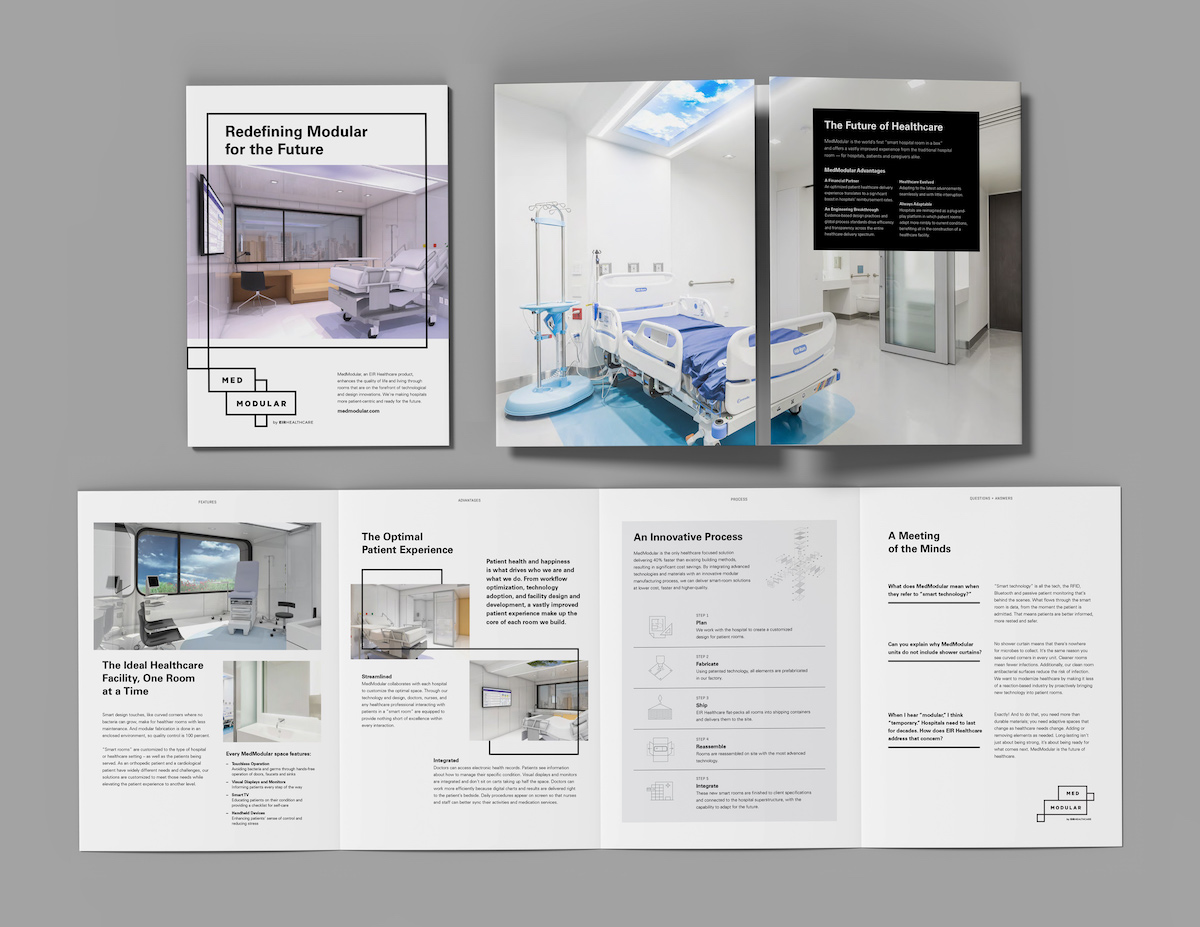 AgileCat continues to work with EIR Healthcare, developing designs for tradeshow signage, stationery as well as sales collateral that presents the EIR Healthcare story in a way that's clear, compassionate and evocative.
This is what the future of healthcare looks like.