Catnipped! With Peter Madden — Episode 5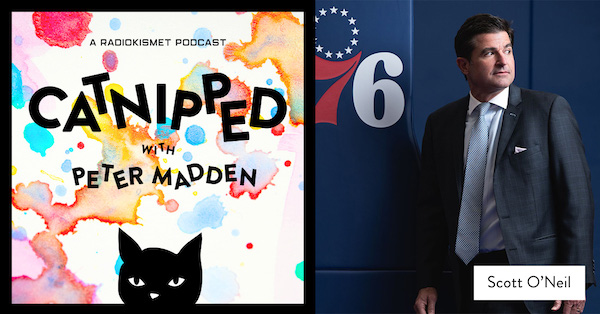 Welcome to CATNIPPED!, the latest brainchild and podcast from Top Cat Peter Madden. Catnipped! features some of the most influential, charismatic, and intriguing businesspeople, media personalities, celebrities, artists, and musicians from around the world.
Next up on "CATNIPPED! with Peter Madden" is Scott O'Neil, former CEO of Harris Blitzer Sports Entertainment — the company that owns the 76ers. Scott is the author of a new book, "Be Where Your Feet Are," and is one of the most recognized, connected, and dynamic executives in the sports and entertainment industry today! Grab a drink and join Peter and Scott as they discuss building connections through sports, what makes a great work culture, why he admires Millennials, the power of being present, and so much more.
Get it wherever you get your podcasts or listen here.