A Humble Brag with History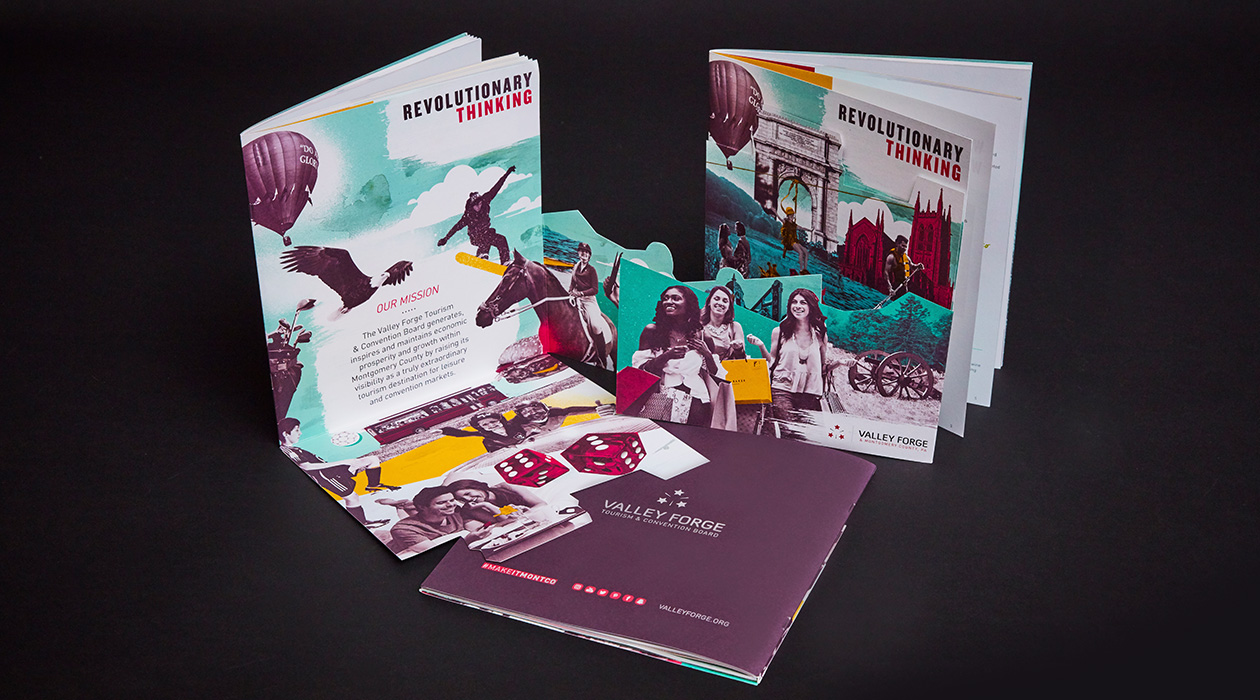 General Washington would be proud.
239 years after a brutal winter encampment during The Revolutionary War, The Valley Forge Tourism & Convention Board is a relentless force of business leaders and visionaries promoting Montgomery County (Montco) as a premier destination outside of Philadelphia, Pennsylvania.
Representing more than 300 businesses and a robust offering of indoor activities and outdoor adventure alike – not to mention excellent restaurants and retail – they called on AgileCat to create a magnetic, 'can't put it down' showpiece that stood proudly, trumpeting the wonder that is Montgomery County.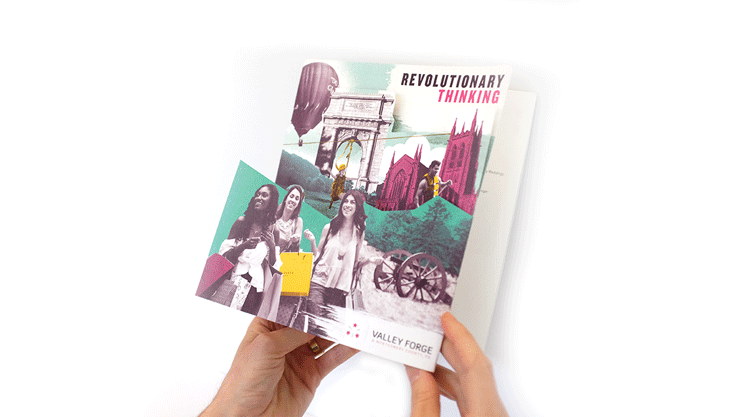 What was born is what The Cats affectionately call a Brag Book. A showcase, mission statement and a call to action combined. The book is filled with multi-dimensional graphics and photography, balanced with jaw-dropping metrics, effectively highlighting the results of visitation around Montgomery County. In addition, it confidently promotes the effects of tourism and hotel stays that have effectively enticed new members to join, learn, and thrive while embracing the power of this one-of-a-kind county.