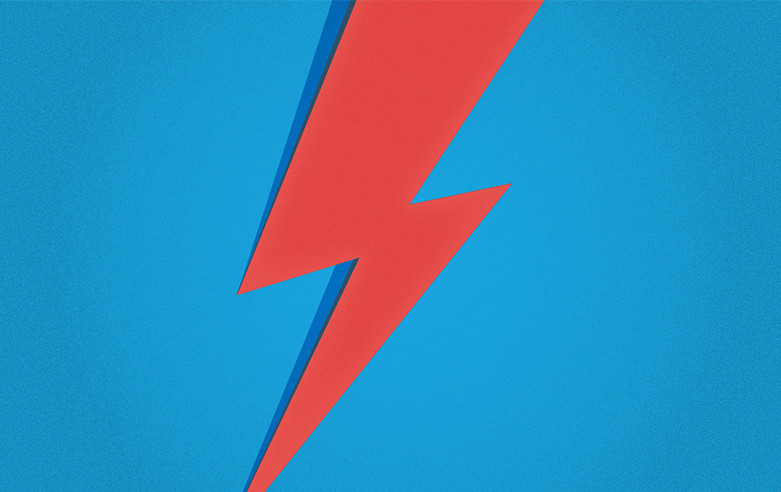 This was the only David Bowie re-invention I didn't want and wasn't ready for.
Dead at 69.
He was so much more than a musician or a singer to many. He was an artist in every sense of the word. Totally fearless, always restless, and infinitely surprising. Any true artist has much to learn from him, and should apply his approach at every turn. It's what made him such an icon. What I think about when I think about David Bowie, the artist:
No Detail Too Small. I was lucky enough to interact with an engineer who was involved with the recording of Young Americans, laid down in Philadelphia at Sigma Sound on 12th Street. He informed me that while David listened to a take from the Young Americans sessions, he insisted he heard a flat string on a violin. Mind you, this was a multi-string orchestra. Still, the producers looked and looked and after much stripping down, found that flat string. Talk about detail-oriented.
Embrace Re-invention. David was the master chameleon, and you sensed his restlessness. This was not about 're-packaging,' it was about being true to yourself. David's truth was in the reality that he felt connected to many versions of himself, and was fearless in introducing the world to Ziggy Stardust and the Thin White Duke, among others. He was also consistent in how he manifested these disparate ideas of his being, from dress to – of course – his music.
Take Big Risks. David could have enjoyed a fabulous career doing what he was 'known' for. In today's world, one can assume that any departure from the norm for today's artists would consist of focus groups, managerial strategy, and much aiming before any real 'fire.' For Bowie, you sensed his joy in surprising the world with the new him, on more than a few occasions. His catalog of music is so diverse it truly sounds like 4 different artists, from anthem-like rock to Philly Soul to 80's pop. He jumped in all the way and produced some of the best music the world has ever known in the process.
Starman, the world – and I – will truly miss you. We will also celebrate you through your music for many years to come, and think of you when we take those big risks and embrace the joy of our creativity and our humanity.
– P. Madden, Top Cat