Dave Grohl's Lessons on Leadership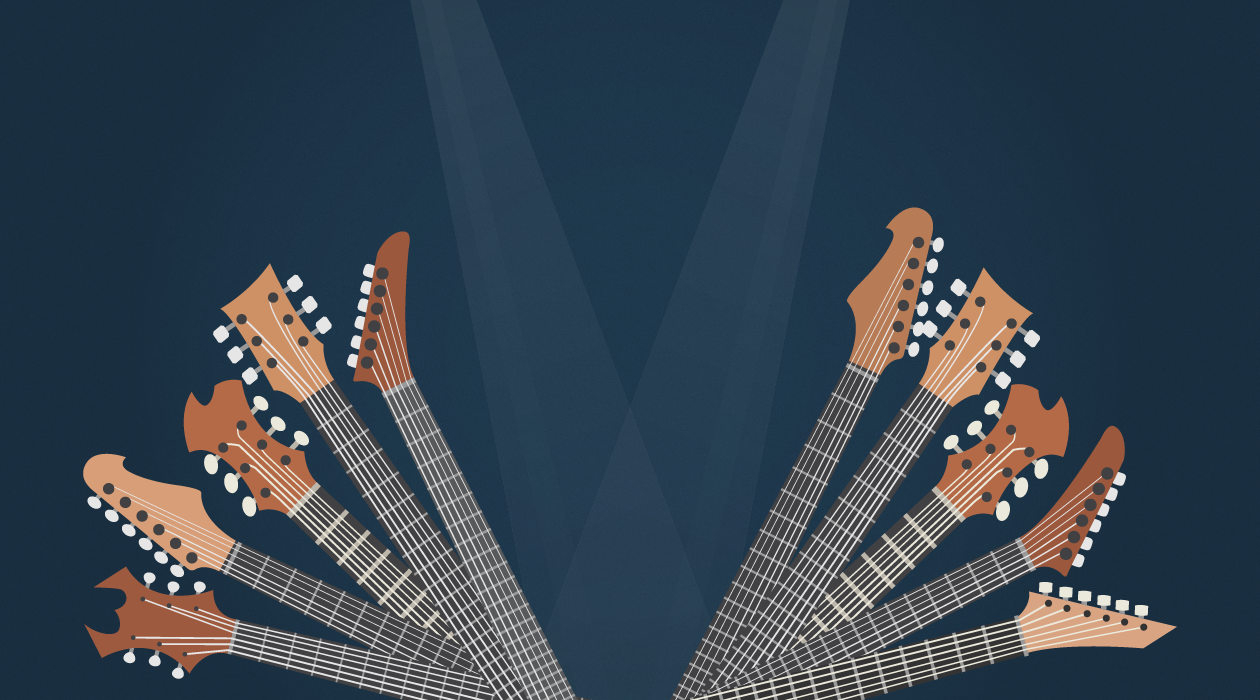 Every person and every business will suffer a setback at some point. As we all know, it's how one responds that reveals character and ultimately defines who and what we are. In the spirit of this notion, I am compelled to note how a famous rock star should be the poster boy for every business leader making his or her way through the maze that comprises running and growing a successful business.
I'm talking about the Foo Fighters founder and lead singer—and former Nirvana drummer—Dave Grohl. While touring in Europe, Dave (who is a whirling dervish onstage) took a major fall from the stage and broke his ankle. You would think this would be enough to stop the show and cancel tour dates, but not Dave. He actually finished the show while the doctor held his leg in place. Talk about passion for what you do! Bearing witness from a 7th row seat at a recent show, I give you the 5 rules of Leadership as displayed by Mr. Foo himself.
Turn Lemons into Lemonade
Dave didn't continue the tour on crutches or simply sitting on a bench. He had a crazy throne made for himself that was one part Spinal Tap and one part Harry Potter. Guitar necks, lasers, and smoke poured out of this makeshift seat on steroids, while Dave did his best to not fly out of it while pouring himself out on every song. Maybe next time you're presenting and technology gets in the way (as it so often does) don't melt – adapt!
Make Fun of Yourself
Dave didn't just pass over his injury to the packed house. He highlighted his injury with full bravado (see: throne). He also went many steps further, playing a video of the big fall and presenting photos of himself from the hospital bed—not looking much like the rock star before us. He also presented a drawing of the aforementioned crazy chair, sketched with the natural aptitude of a 6-year-old boy. All in all, Dave laughed at himself, and we all laughed along with him. No quicker way to bond with an audience (think: prospects or clients!) than showing your human side.
Show Your Passion
Besides the obvious limitation in breaking a leg and not being able to stand, rest assured that every other body part not broken was in full motion, constantly, for 3 hours. Having injured myself in the past, I can bet that all of that moving around didn't make his bum leg tickle, but it didn't slow him down, and the smile never left his face. He was passion personified. Do you give it your all when sharing a new idea with a client? Think of Dave and turn it up to 11!
Express Your Pride
If he said it once, he said it 20 times: "I am so proud of the guys in this band!" His words didn't ring hollow. There was no doubt in the 7,000+ in attendance that he had an excellent relationship with each band mate, poking fun, sharing laughs, smiling at their solos. You don't stick together for 20 years as a band or a business without having pride and showing pride in those you work with, on stage or off.
Keep Your Family Close
From my vantage point, it was cool to catch Dave's mom, wife and daughter (wearing protective earphones) enjoying the show from the side of the stage. To be an effective leader, it actually can't be all about the work. A balanced life is a full life, and Dave obviously enjoys having those closest to him – close to him.
– P. Madden, Top Cat