Catnipped! With Peter Madden — Episode 2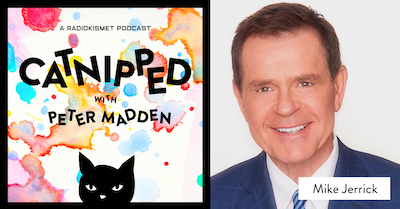 Welcome to CATNIPPED!, the latest brainchild and podcast from Top Cat Peter Madden. Catnipped! features some of the most influential, charismatic, and intriguing businesspeople, media personalities, celebrities, artists, and musicians from around the world.
Next up, Peter Madden sits down for an illuminating conversation with Mike Jerrick of Good Day Philadelphia!
Get it wherever you get your podcasts or listen here.